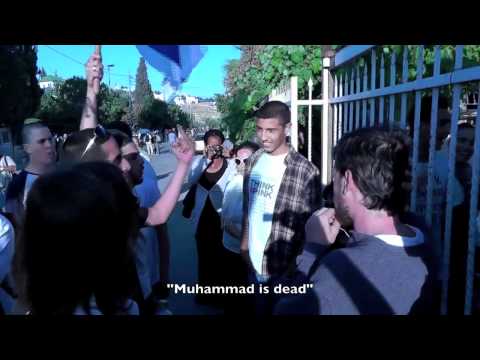 The unbridled riots of the settlers last night in East Jerusalem, reveals, perhaps more than anything else, the lie behind the unification of Jerusalem. Jerusalem Day was marked yesterday as the independent day of the extreme fundamental society that springs out of the hills of the West Bank. The day it will all explodes it should be remembered that yesterday's events was sponsored by Jerusalem Municipality and secured by the Jerusalem police.
 For 24 hours East Jerusalem was under attack of the right-wing's bullies. Against this attack, we stood together, Israelis and Palestinians in every neighbourhood in East Jerusalem. In Sheikh Jarrah 3 Solidarity's activists were arrested. In Sillwan 9 Palestinians were arrested, 7 of which are children. Other clashes happened in Ras El-Amud, the Old City and in Wadi Joz. Despite all this we will keep protesting and struggle against the occupation and the settlement in East Jerusalem.
Watch the viedos from yesterday's events. [for those who do not speak Hebrew, the settlers chants include: Muhammad is dead; death to the Arabs; death to left-wingers, and so on]
Join the protest!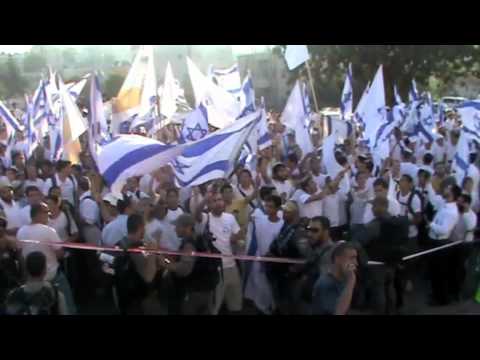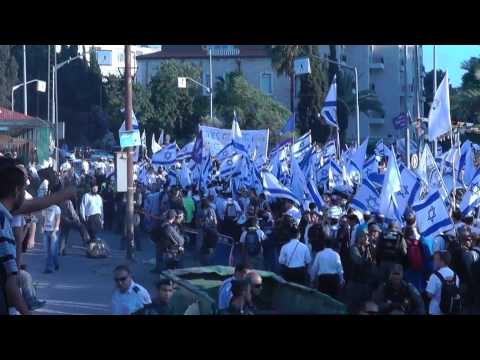 Read more: If a policeman beats you, it doesn't mean you did something wrong / Eitan Grossman; 
Fighting Fascism with the Fist / Dorit Argo;
A crucial time for the Left: A Joint Struggle against the Occupation or Submission to Fascism;
The Beauty of Defiance: Solidarity in Ras al-Amud / David Shulman ;
Police Violence Against Solidarity's Activists in Ras El-Amud: A report;
Refuse to Get Used to Hatred: Solidarity Activist Yael Kenan Remarks on the Ras El-Amud Demonstration, 27/5/2011; Solidarity leads key Israeli figures in appeal to European leaders: Support Palestinian independence